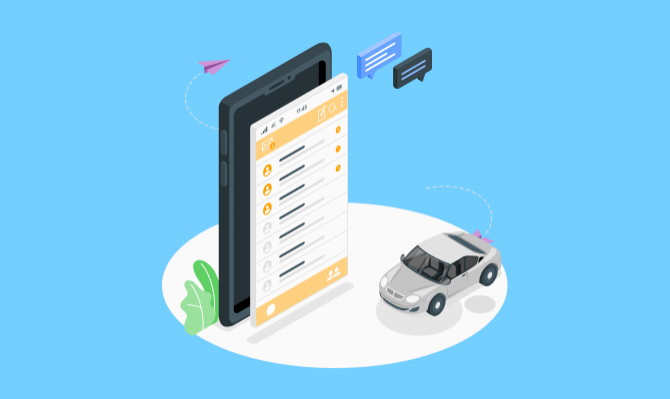 Car Rental with Cash Payment: Eliminating Credit Card Dependency
Car rental services have become an integral part of our daily lives, whether for leisure or business travel. However, for many individuals, the reliance on credit cards for rental transactions can be a hassle. Credit cardless cash payment options provide a solution to this problem, enabling everyone to benefit from car rental services. In this article, we will explore the advantages of car rental with cash payment and how it can be done.
What Is Credit Cardless Cash Payment?
Credit cardless cash payment is a system that eliminates the dependence on traditional credit cards and facilitates car rental transactions using digital payment methods. This system allows users to make payments through a digital wallet or payment application, sparing them the need to provide credit card information.
Advantages of Credit Cardless Cash Payment
Eliminates Credit Card Requirement: Credit cardless cash payment eradicates the obligation to use a credit card for car rental transactions. This is a significant convenience for individuals who do not have or prefer not to use a credit card.
Reduced Security Concerns: Rental transactions tied to credit cards may pose risks to personal and financial information. Credit cardless cash payment offers a more secure payment option.
Speed and Convenience: Car rental transactions with credit cardless cash payment are faster and more straightforward. Say goodbye to waiting in lines or enduring lengthy processes.
Diverse Payment Options: Credit cardless cash payment allows users to utilize various digital wallets or payment applications, catering to individual preferences.
How to Rent a Car with Credit Cardless Cash Payment
To rent a car with credit cardless cash payment, you need to be an international traveler. Cash payment advantages are available for passengers with either Turkish or foreign passports who have newly entered the Republic of Turkey. Therefore, the entry stamp on your passport will be the determining factor. You can contact us through the provided contact numbers to inquire about cash payment details and confirm your reservation while making or creating it.
Conclusion
Car rental with credit cardless cash payment offers a secure, swift, and user-friendly experience. It is an ideal option for those who do not wish to use credit cards or do not possess one. Additionally, it provides substantial advantages in terms of security and convenience.
You can now eliminate the necessity of using a credit card for your car rental transactions. By using credit cardless cash payment options, simplify and secure your car rental experience. This innovative payment method combines freedom and convenience, making your travels more enjoyable.